27: A Year in Review
welcome to my first little blog post
Today is my 28th birthday.
I've spent the morning at my parents' house with my husband Tony and my dog, lounging around in an obscenely large sweater and pajama pants. Tony made me my favorite breakfast scramble of sausage, peppers, onions, potatoes, eggs, cheese, and spinach. I played The Sims. I had three bowls of Froot Loops for a 1 p.m. snack. I was given a gift certificate to my favorite hair salon and two tickets to a cookie decorating class taught by a drag queen. I might go take a three-hour nap before dinner.
I really can't ask for much more.
Given that my birthday is so close to New Year's, this time of year usually sends me spiraling into a rabbit hole of how I might improve myself in this new year, at this new age. I'm still doing that a bit, but I've decided I mostly just want to remember how cool this past year was. My constant low-grade anxiety about the world and life at large was there, sure, but I was lucky that some big things helped drown it out.
I present you with a brief recap.
I got married!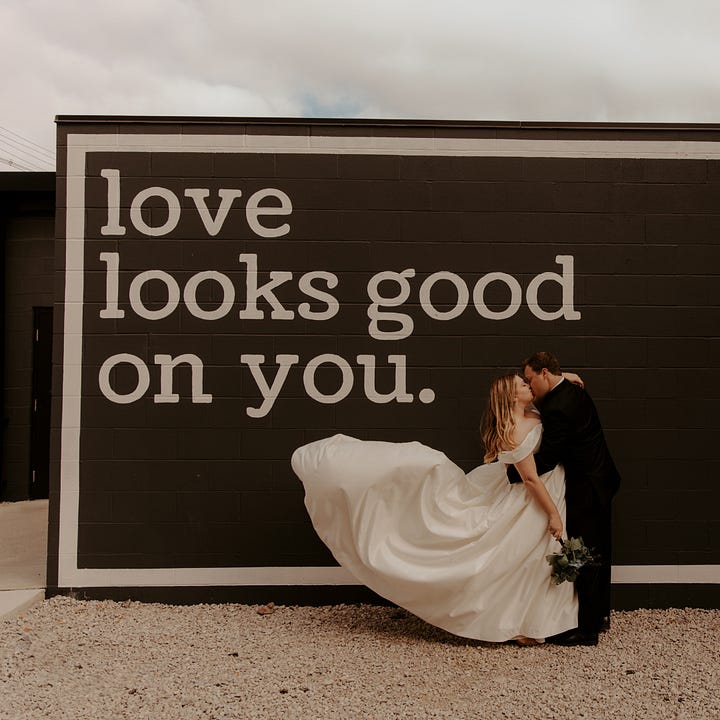 It was the perfect day. In recounting it, I'm often asked if there's anything I'd do differently or anything that went wrong. My honest to god answer is no. Other than some people who couldn't attend that we wished could have, it was perfect. Perfect guests, perfect music, perfect officiant, perfect venue, perfect photographer, perfect food, perfect husband. After 2+ years of a COVID-era engagement, the entire day felt like a giant sigh of relief.
We adopted Carl.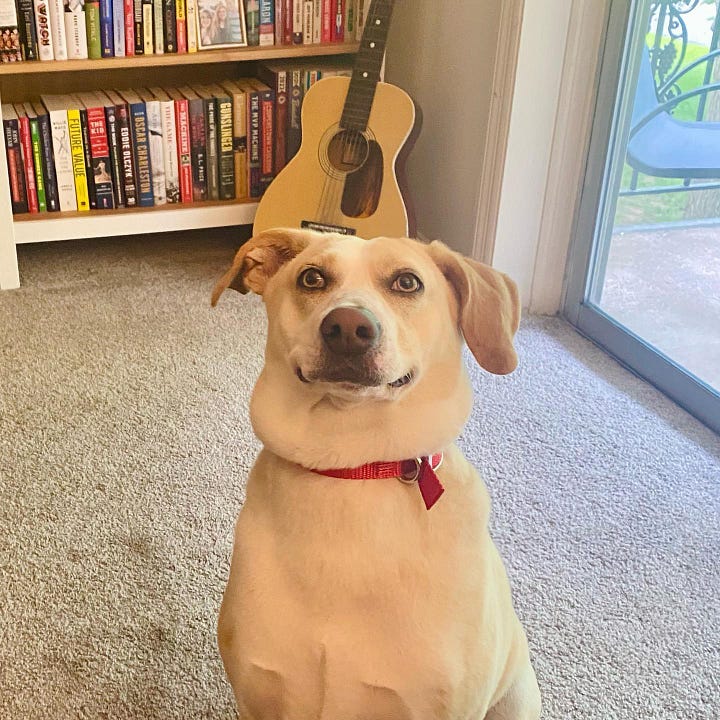 Tony and I had been keeping an eye on the Columbus Humane Society's website for a while by the time we saw Carl's dumb mug show up in their listings.
There was no way we could let an animal this ridiculous looking pass us by, so we went to retrieve him immediately. It was a big deal! We'd never owned a pet together, and we were a little nervous because his previous owners said they let him go because he had "too much energy." But it's been wonderful. I can only assume that his previous owners were pathological liars, given that Carl's favorite hobby is laying on the floor fully motionless, or that we just bring out the laziness in him. Either way, we're happy to have him, even if he only has about three brain cells.
I joined a book club!
I've always loved to read, and I've read more the past few years than I have in a long time. But it really went to the next level this year when a friend of a friend invited me to a book club meeting this spring where I only knew one other person. Flash-forward to now — the club has grown larger than ever, we've celebrated birthday dinners and had coffee dates even outside of book club meetings, and I've read books I probably would never have picked up otherwise. I haven't loved all of them, but I have always loved meeting up and talking about them for hours over drinks or appetizers with my new friends.
More live music.
I finally saw The Menzingers and Nathaniel Rateliff & The Night Sweats live after years of loving both groups. We saw our favorite band, The Wonder Years, twice, once early in the year and once just a few days after our wedding. We spent our dating anniversary at a Mayday Parade show. We hit up Future Teens' first headlining tour. We saw Sincere Engineer and Spanish Love Songs and Oso Oso and Rat Tally and a bunch of other bands that I didn't know super well before this year but have fully dived into now. I'm so pleased to be regularly seeing live music again.
I started writing for fun.
I write for my full-time job as well as for freelance assignments magazines and blogs assign me, and that's usually where it stops. It's sometimes creative but often strategic, designated based on a long-term communication plan or whatever an editor requires for the issue at hand.
But this year, I got comfortable with the idea that I might want to expand those horizons. Maybe I'll take a creative writing class. Maybe I'll try to write a book. Maybe I'll keep this silly little blog for my silly little thoughts, and maybe it's OK if they're not anything deep or profound or noteworthy. I've always hesitated to do anything like this because I've always felt like keeping a blog would be to imply that I think whatever I'm writing is important. But I don't think that! In fact, I often think the opposite. I just want to practice. I want to exorcise my thoughts somewhere that isn't a 900-word text to my friend in the dead of night or an hour-long ramble to my husband when he gets home from work. And if some of my friends and family can keep up with my life a bit more because of it, that's nice too.
So here's a post about my year and some big things I liked about it. I'm happy I did this instead of ruminating on all the things I didn't do well enough or that I want to do better. 27 was a good time, and that's that for now. 🖤
If you want to receive an email when I share a new post, you can subscribe!